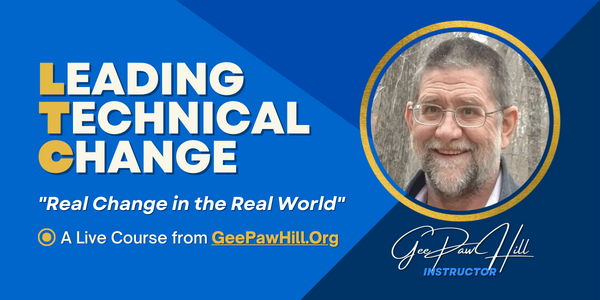 An immersive live course with GeePaw Hill. The goal is to maximize our immersion and engagement. There are four sessions, of two hours each.
During the sessions, we'll focus specifically on the actual change goals of the attendees. We'll work in mixed small groups and large, identifying challenges, formulating small steps, and building both ideas and energy for real-world change.
No Upcoming Classes Right Now 😢...
BUT you can always book private 1:1 Coaching sessions with GeePaw.
Leading Technical Change: Cohort 10
Day 1: August 7th
Day 2: August 8th
Day 3: August 10th
Day 4: August 11th

1:00pm - 3:00pm
Eastern Time
via Zoom