(SOLD OUT) Leading Technical Change
An Immersive Course with GeePaw
The goal is to maximize our immersion and engagement. There are four sessions, of two hours each. Two days before each session, attendees will receive a video link to a 45-minute lecture from GeePaw that they can watch when it's convenient.
During the sessions, we'll focus specifically on the actual change goals of the attendees. We'll work in mixed small groups and large, identifying challenges, formulating small steps, and building both ideas and energy for real-world change.
Real Change in the Real World.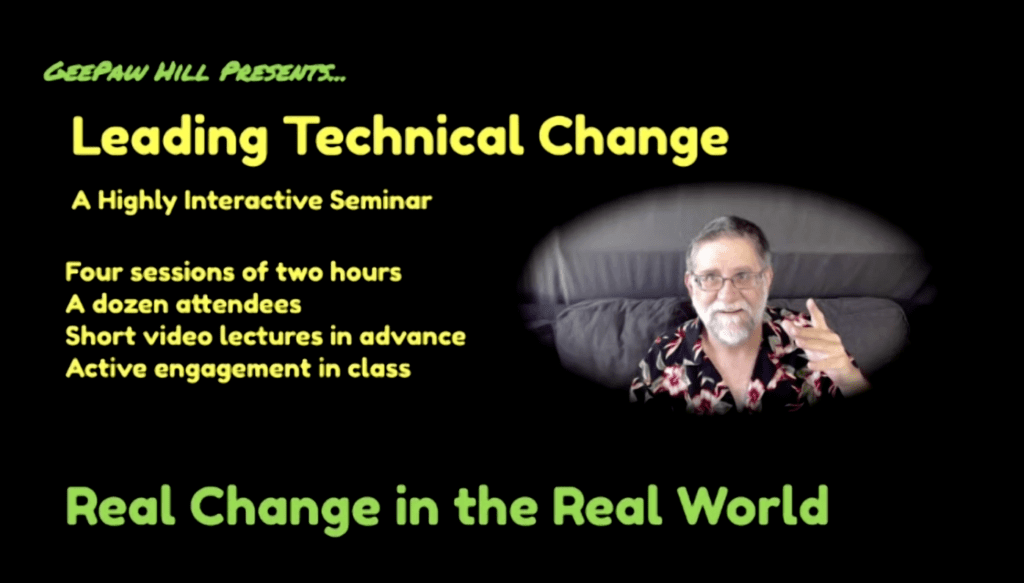 Fill out the form below to be the first to hear about other upcoming courses from GeePawHill.Org.