Helping Geeks Produce for Over 40 Years.
My mission is to help people learn how to embrace change and harvest its value. That's why I started the Camerata: a community of like-minded teams and individuals pushing forward the industry of software development. Click the button and discover the benefits of becoming a member today!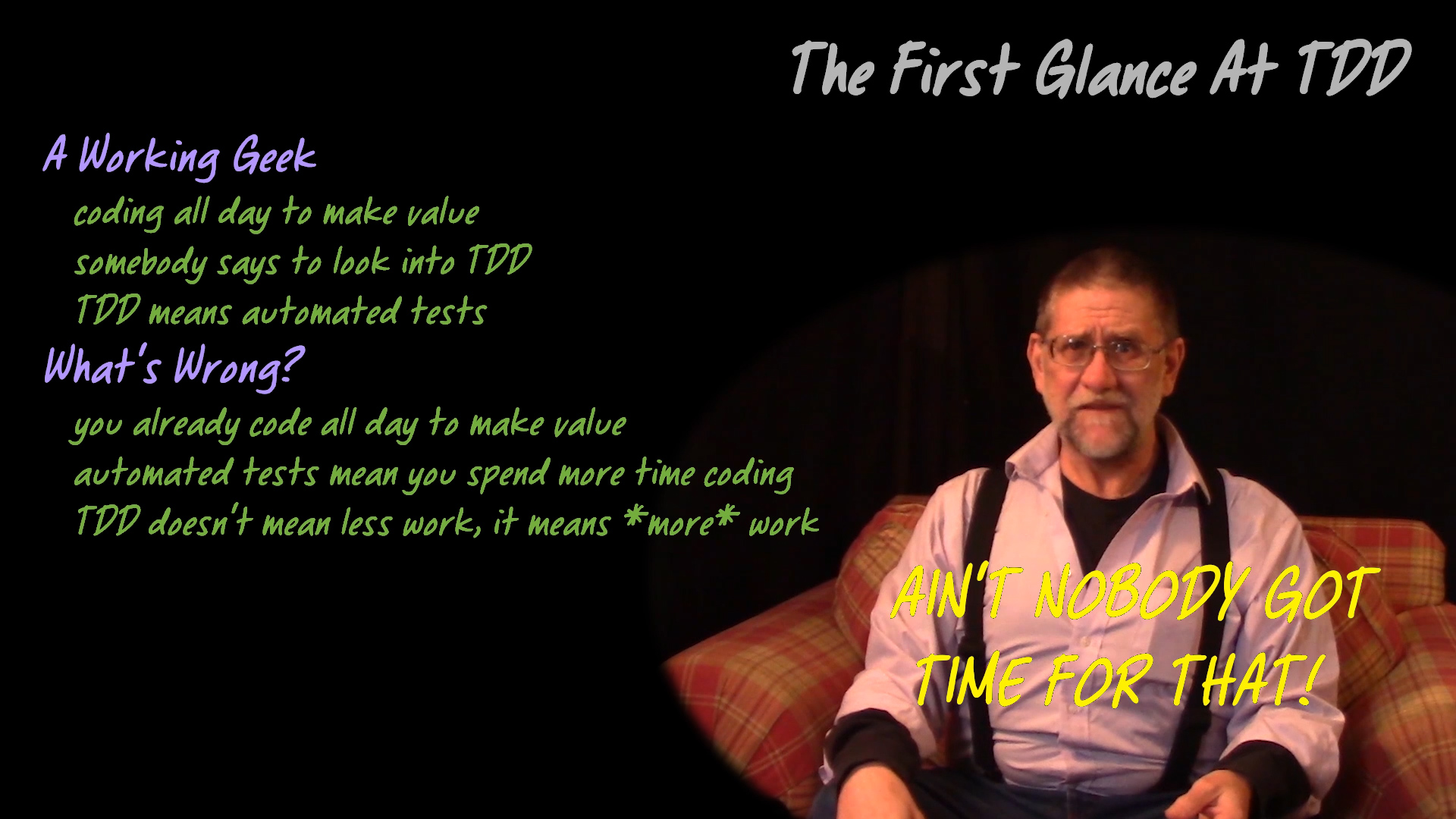 Newcomers often think Test Driven Development will slow them down, but here, GeePaw explains how the "Lump of Coding Fallacy" leads them to that mistaken understanding.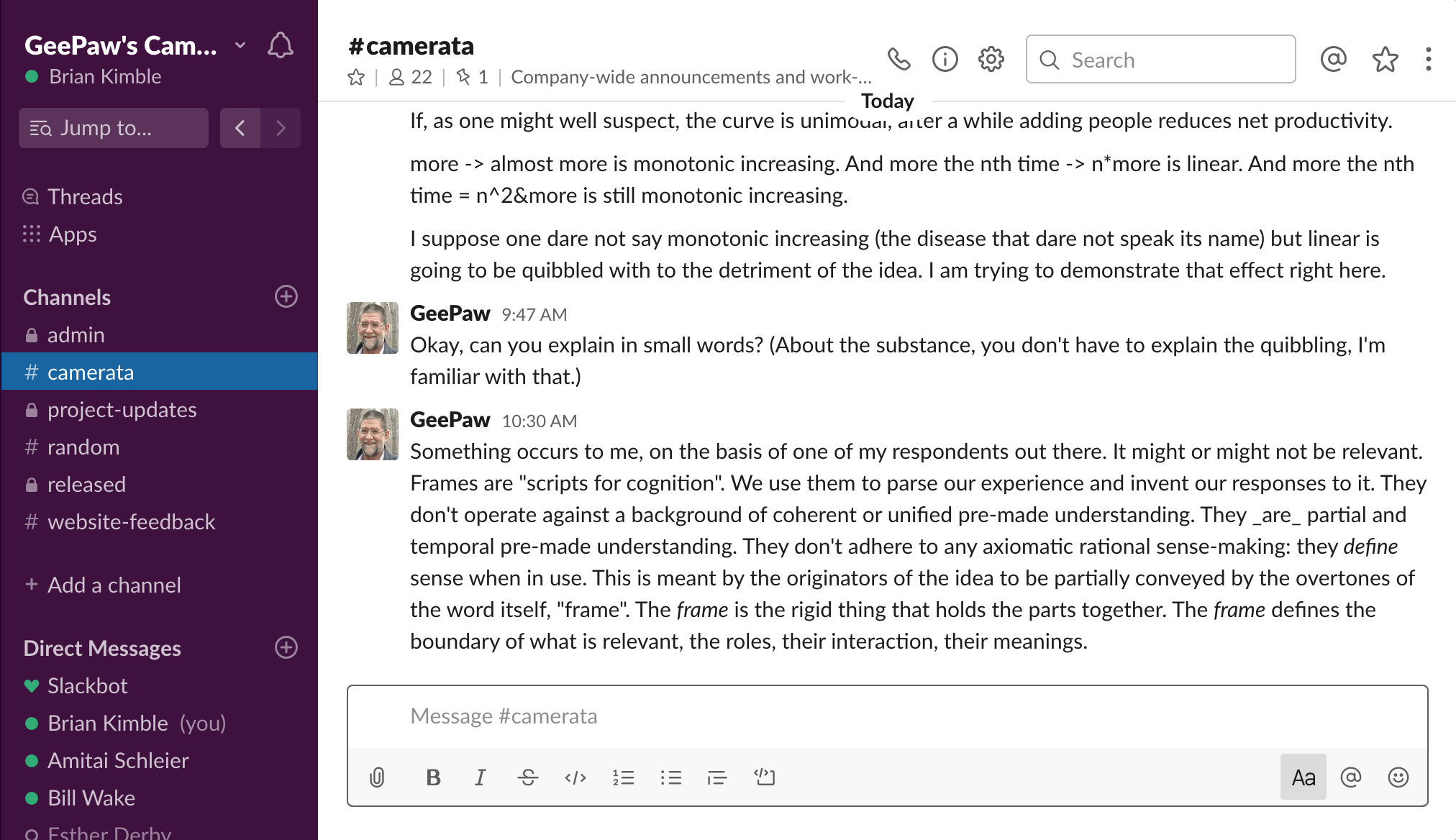 GeePaw's Camerata is live! A community dedicated to makers making. Access to the Slack, one-on-one time with GeePaw, store discounts, early access to educational videos, and more!
Starting at the end of March 2020, GeePaw will be hosting remote Town Halls via Zoom. These will be small gatherings capped at 25 participants and last about 90 minutes. Click the image to see the upcoming Town Halls.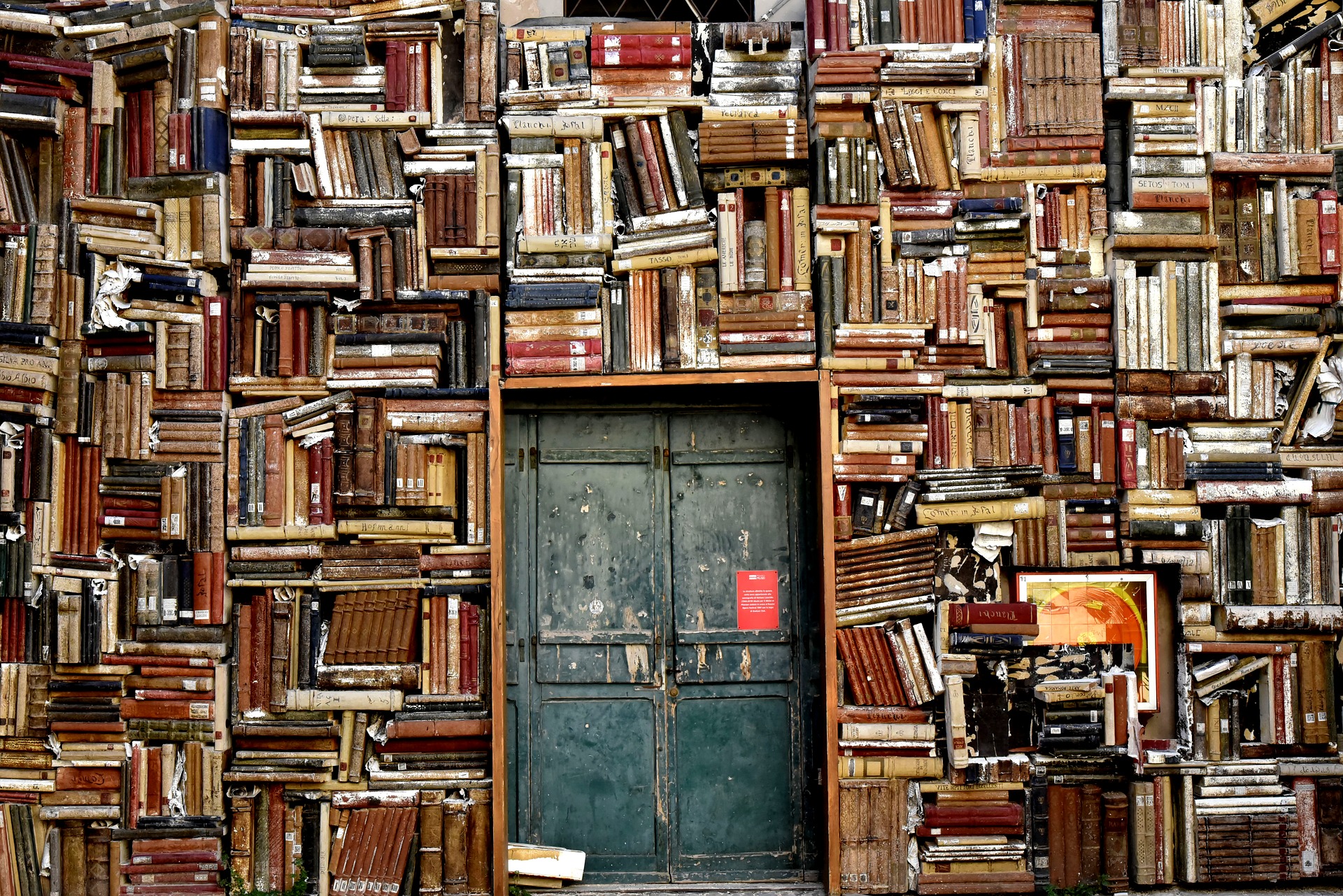 Thanks to respondent feedback, I have been curating a list of all the reading that I mention in my blogs and elsewhere. I will update it as frequently as I can manage.
The change-harvester uses these five words to describe the properties of successful change: human, local, oriented, taken, and iterative. Let's talk about "local". See the previous post "Human Change" here These muses turn in to blogs + podcasts, and you can subscribe to them at geepawhill.org .) When we say we want our changes to be local, we're talking about neighborhood, some rough concept of nearness, in multiple dimensions. We want a proposed change to be "within reach". Remembering humanness, we want it to be something we can get our heads around. And we want it to be something we
Read More »